Timelines Newsletter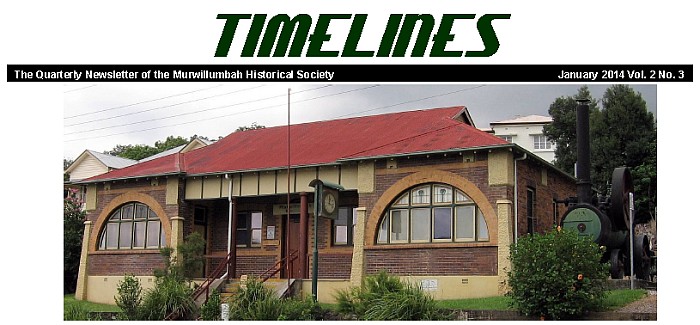 Timelines is the quarterly free newsletter of the Murwillumbah Historical Society. Timelines is produced by a small group of Society volunteers who meet once each month to plan, coordinate and write the content for the next edition. If you're interested in being part of our happy team please contact the editor at editor@murwillumbahhistoricalsociety.org.au; we'd love to have you aboard!
Subscribe to receive your free quarterly Timelines Newsletter by filling out the following form.
You will be sent an email requesting confirmation, to prevent others from subscribing you.
Your subscription will not take effect until you action the email.